One to
One Mentoring
A consistent caring adult – that's what One to One Mentoring offers youth in San Miguel County. For over twenty years the organization has empowered youth to achieve their social, emotional, and academic potential through professionally supported mentor relationships. The matches meet once per week for a yearly commitment and together they work on homework, learn a new skill, enjoy the outdoors, read a book, and anything their hearts desire.
Our Fundraising events are vital – they provide an opportunity to brand the program within the community and help us generate funds to support the organization. For the past nine years, we've hosted Top Chef and Taste of Telluride in August. And, in March, we host the Cardboard Sled Derby. Throughout the year we host a variety of fun events that also raise money for the organization. The gift you make today will lead to better outcomes for our children tomorrow.
Becoming a Mentor is one of the most enjoyable things you'll ever do. Mentoring is a great way to give back to the community. In just a few hours each week, you will help shape the life of a young person in our community and in return you'll receive much more back then you could ever think possible.
When children and teens have the influence of a caring adult, they are more likely to avoid risky behaviors and to focus on academics and other pursuits. Today's youth face a variety of challenges, and being matched with a Mentor can help them navigate these challenges and reach their potential.
Youth waiting for a Mentor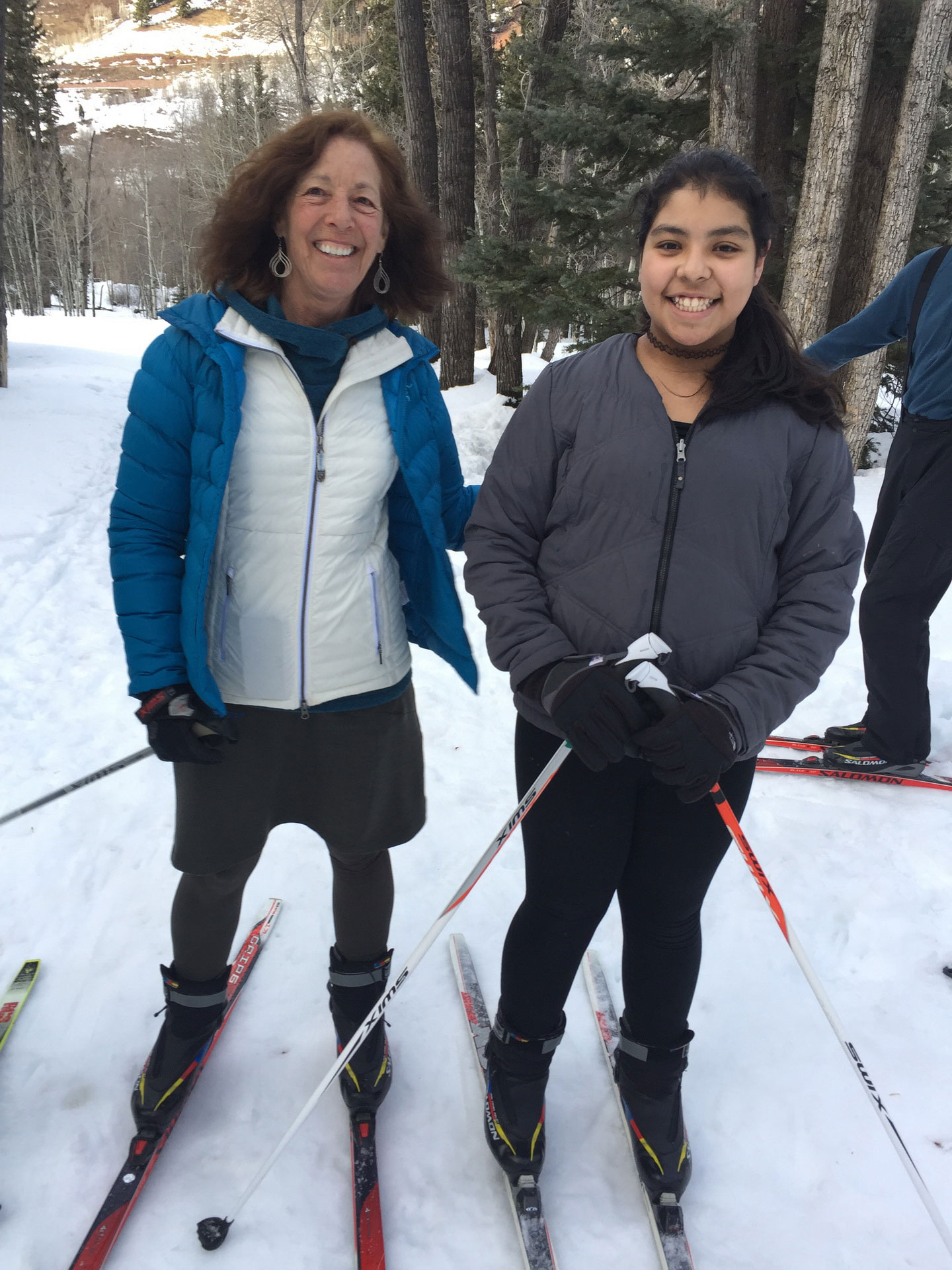 Finding her voice through the camera lens
When Amy G came into the program she was on the shy side, she didn't enjoy speaking in a crowd, but she loved watching plays and participating in art classes at school. Program staff at One to One noted how warm and welcoming Amy is and often commented on her big smile.
Amy was matched with Amy Levek five years ago and in that time they've done a range of creative endeavors together. "Anything that relates to art is a safe bet, since it brings out her natural (and deep) sense of creativity," stated Levek.
Amy and Amy can often be seen around town, taking pictures, enjoying a meal or going to the movies. In five years, One to One Mentoring has seen Amy flourish with confidence.
"One of the most profound experiences was when I let her borrow one of my cameras and got to watch her come more and more alive as she started to see what she could do with it," added Levek. "It was as if all the other things that were on her mind melted away. It was incredibly awesome for me to see and experience this transformation with her."